Free Shipping for online orders
Same Day shipping for most orders placed before 2PM EST
TEACHING AP CALCULUS - 3RD ED.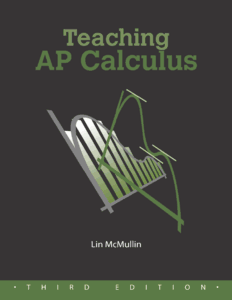 DOWNLOAD PROGRAMS TO ACCOMPANY
TEACHING AP CALCULUS
FOR THE
TI83/84/84+
TI-89
TI-92 PLUS
- REQUIRES A TI-GRAPH LINK -
After downloading, use the TI-Graph Link or TI-Connect to ungroup the files and then transfer them to your calculator.
Lin McMullin taught high school mathematics and AP calculus for 35 years. He has attended the AP calculus readings for 18 years. He has presented workshops and summer institutes for AP calculus teachers in the United States, Europe, and Asia. Lin served as the Director of Mathematics Programs for the National Math and Science Initiative helping to expand access to AP courses nationwide. He was one of the original authors for Agile Mind's online calculus and Algebra programs, and wrote ancillaries for several major textbooks. He contributed to D&S Marketing System's AB and BC calculus review books.